DJI FPV Drone — The PropStrike verdict.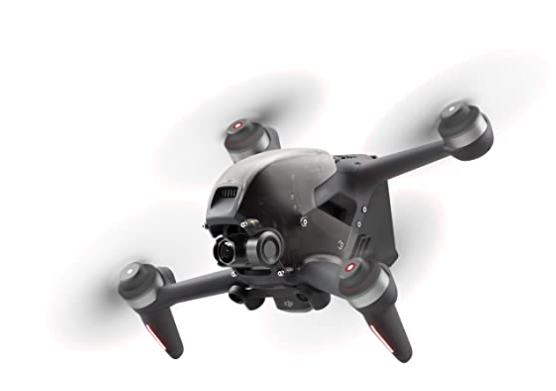 On March 2, 2021, DJI announced the launch of the DJI FPV, and a year has passed. What's the verdict? Is it worth buying?
The very lawyer-y answer is; it depends. It depends where you are in your FPV education/journey. If you're well down the road, able to fly ACRO without many crashes, then likely you find no end of things wrong with the DJI FPV drone, but in a way, you'll like this drone but not readily admit it.
However, if you are new drones, or decide you want to fly FPV, then the DJI FPV Drone might be for you. Here in Canada you will be up against needing a drone registration for the DJI FPV, which requires a basic operations drone license. Do what you will with that info.
Here's why I think it's a great drone to get someone into FPV: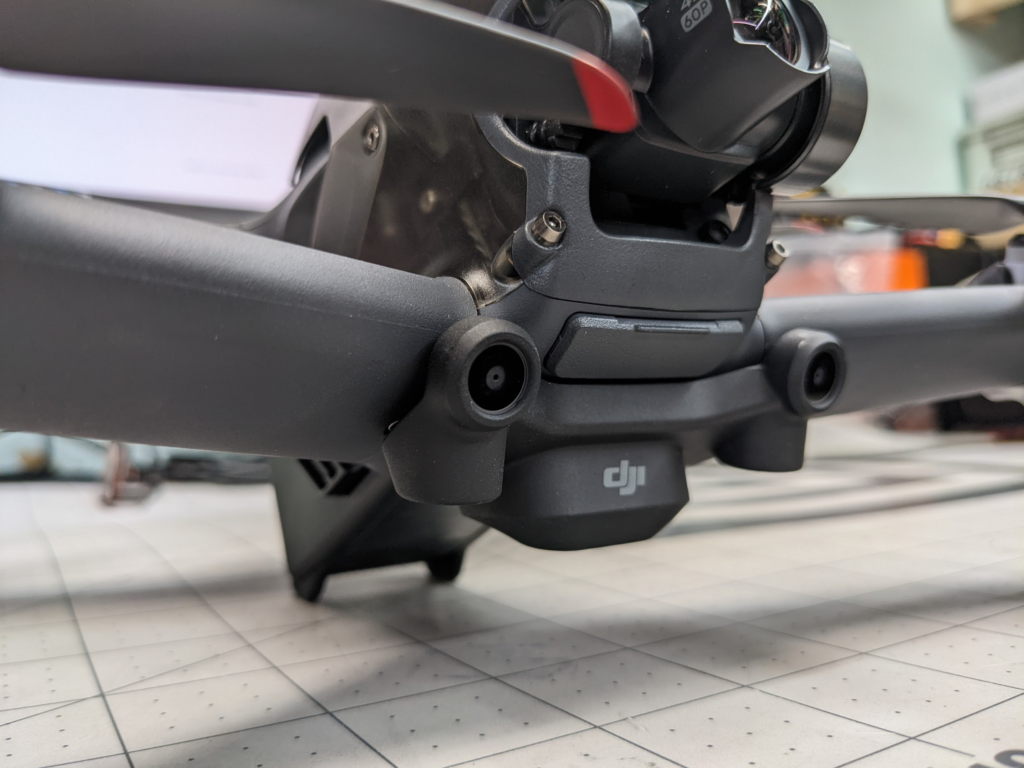 It starts with full immersion into the goggle. Consider a Mavic or any other non-goggled drone; you're flying from your phone or controller with a screen, whereas the DJI FPV immediately gets you into the FPV goggle balanced with sufficient automation to give you successful flights out of the box. In a bind-and-fly (BNF) or build-it-yourself quad, the first flight, even with horizon or level mode is daunting and often resulting in the green-side-up unexpectedly. Conversely, the DJI FPV provides a familiar DJI interface (left being altitude and yaw and right being stick roll and forward/back) supplemented by DJI obstacle detection and avoiding tech all while keeping the blue-side-up.
A beginner can make a lot of progress working through the Normal and Sport modes on the DJI FPV without putting too much at risk. Given a good understanding of the controls, the Mode switch and how to use the air-brake are key.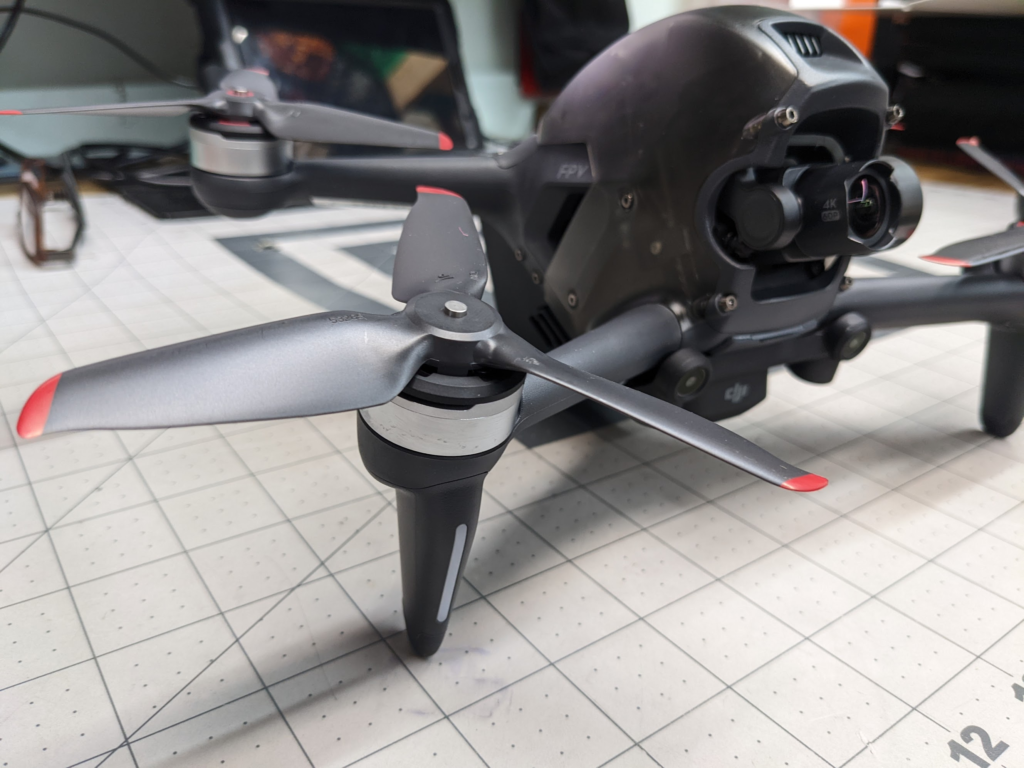 Normal Mode offers a wide-array of sensor based protections that will slow the drone down, allowing the operator to chose something the drone perceives as less risky (or proceed to very slowly run into something). Spending time with the drone will allow you to understand what it sees as risky and you can work around some of it and optimize your flights.
Sport Mode lifts the sensor restrictions, but still retains some of the cautionary indications while allowing you to proceed, un-impeded toward crashing. Sport mode still retains a degree of automation; banking limits are imposed and you can remove your hands from the controls and the drone will try it's best to stop in place.
Manual Mode is the DJI equivalent of ACRO mode. This mode changes the fundamental operation of the control sticks, becoming a MODE 2 compliant remote with the left stick being throttle and yaw and the right stick becoming roll and pitch. This isn't enabled by default forcing the user to map the Manual mode to the 3rd position of the Mode switch.
What's cool is that the user can switch between these modes at will. Pilots cutting their FPV teeth with a DJI FPV can, within about 11 meters (at worst) flip a switch from Manual back to Normal and potentially safe a damaging crash. This is where the FPV purists have a problem with the DJI FPV; their critique of the drone in manual mode ranges the full breadth of complaints and rages. It not a super-tuned ACRO drone in manual mode, but it will give you the ACRO FPV experience and only be objectionable to those flying 5″ 6s carbon drones.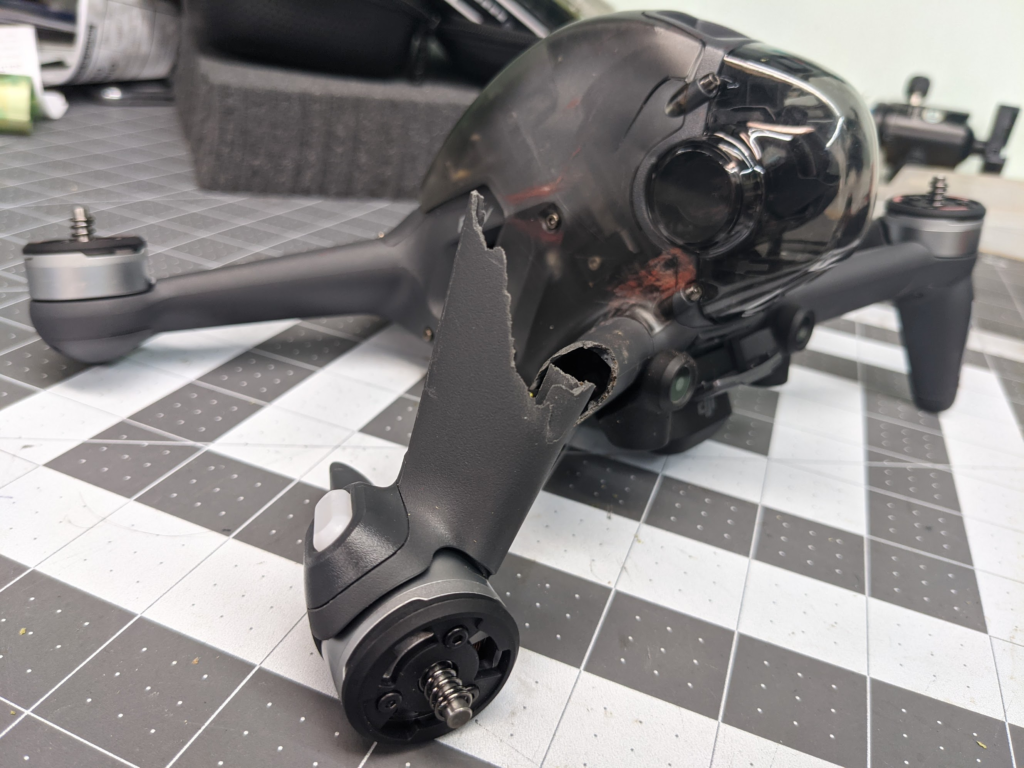 It is fragile. Don't expect much survivability out of any crash with the DJI FPV drone; the consumables like arms are hollow plastic and don't take much to break. Just don't crash; it's not a carbon frame and will break for basically the slightest of reasons.
For someone that has zero goggle time, and wants a great memorable experience, then the DJI FPV is your gateway drone into the FPV world. Hands down, even if you know NOTHING about drones, the DJI FPV will carry you through your journey, without a doubt.
Be sure to read our article on DJI care to see if it's right for you.