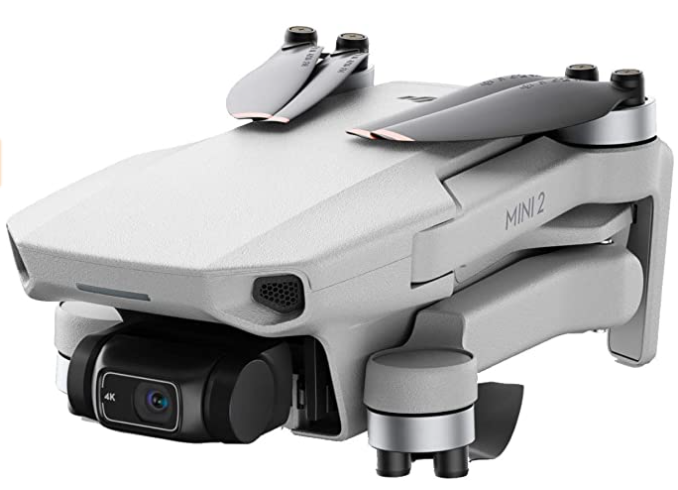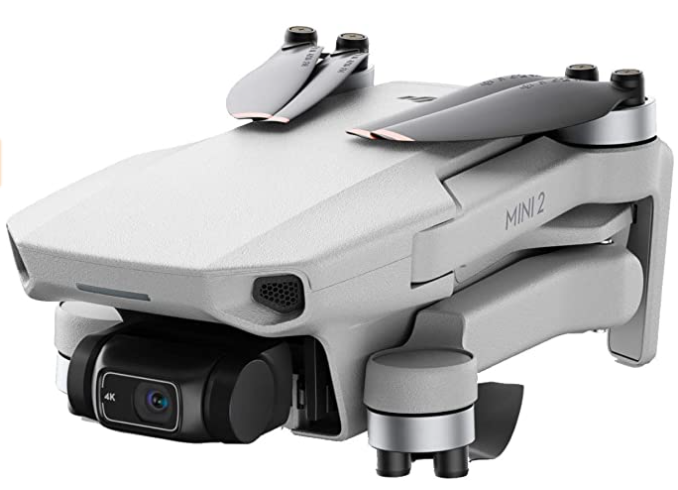 If you're looking for a race-ready, FPV capable, aerobatic drone, you won't like this at all. For everyone else, especially new pilots looking for something that isn't as terrifying as an FPV drone, this camera drone is fantastic on a number of fronts.
DJI's latest sub-250g Mini 2 is a great entry point for anyone wanting to get into aerial photography and 4k/30 video capture. The Mini 2 contains DJIs legendary flight controller that, for most purposes will keep the drone straight and level, and it's on you to keep it from flying into things as it has limited proximity sensors.
It's sold in a two flavors, the $730CDN DJI Mini 2 Fly More Combo which has 3 batteries, a charger that charges one-at-a-time, but holds all three batteries and will charge them in sequence. You'll get extra props and a carry bag.
The other flavor, the DJI Mini 2 at $540 is less clear about what you get in the box. Likely one drone, one remote, one battery. I've looked around and been unable to confirm as the Fly More Combo was my choice. Anyone comment?
Whichever you bought will dictate your fly vs recharging time; the Fly More combo is just that, 2 extra batteries, to Fly More. The single-battery experience will be the same on either purchase. You may enjoy DJI's managed flight and some of the video/photography modes that are included, and I'm not going to cover them as, like icing on a cake, it's hard to do, gimmicky, nice to have but it all goes to the same place. It's not really my focus.
It's easy to take off and land, and the flight in normal mode is very flat and the drone pivots on the yaw axis for turns. Enabling Sport mode allows you to coordinate turns a little with some slight banking that the gimble heroically straightens out. This also adds an altitude held "strafing" side-to-side maneuvering which when can make for some nice shots.
The Tripod Mode, or CINE bumps the drone into an even slower and steadier mode for really stable shots. It works well and as expected, the framing is quite tight and horizon aligned.
You need to think of this as a flying camera. You can position it somewhere in space and record things from a steady platform. Tune your expectations, as it's not super keen on banked flowy shots. It tries to keep the horizon level. The gimble is pretty neat allowing from 0 to 90 travel so you can look around and take different perspectives in. There is no effort in sustaining flight, you just go up, pivot and move around. Let go of the sticks; it stops pretty much where you left it.
Things to consider is if you're out on the fringes of cell/data coverage and DJI pushes an update. This is a pain as it seems to let you fly, but with some hard limits, like max 30m away from the controller or home-point. I was too annoyed to play with it, and left my phone alone for some time as the update trickled and it was fine afterwards.
It's never run out much beyond visual line of sight, and never had a control or video problem, and likely without interference neither will you. Dustin Dunnill has a great set of videos showing the astonishing range these drones are capable of. The range exceeds the battery potential and it's impressive to watch these small drones go.
At the end of a flight, I pull the SD card out of the back and copy over the files using a USB adapter. Its important to make sure the drone is powered off via the power switch at the end of a flight as it has some finishing tasks required to end any video that may still be recording and will mangle the last file otherwise. I have managed to recover these corrupt files using conventional repair tools. My fault though as I popped the battery out once in haste rather than turning it off while it was still recording. Duh.
I've crashed mine more than once, and it's all on me, and each time has been a result of colliding with structures or nature while backing and turning cutting it too close The Mini 2 will do nothing to stop itself except for it's solo ground sensor which I assume is used it's landing routines. A few concrete hits, and in a snowy field; not ideal, but there is a slight plastic stress point on the upper body of mine from the hits, but it appears to be cosmetic and everything works fine.
There aren't many models that complete directly with this, as is reflected in the premium pricing, but you get what you pay for, and if the purchase meets your expectations, then the transaction worked; value for money. If you've never flown before, want to get into it without a bunch of licensing and permits (Canada), this is a great choice. It'll get you outside, honing new skills, learning about what else is out there without having to worry about learning to fly from a wobbly drone.
It's got your back.
I've put 42km on mine in about 5h of air time, on it's second set of props.
We rate this 3 out of 3 prop blades!