Shendrone Squirt V2 Part 2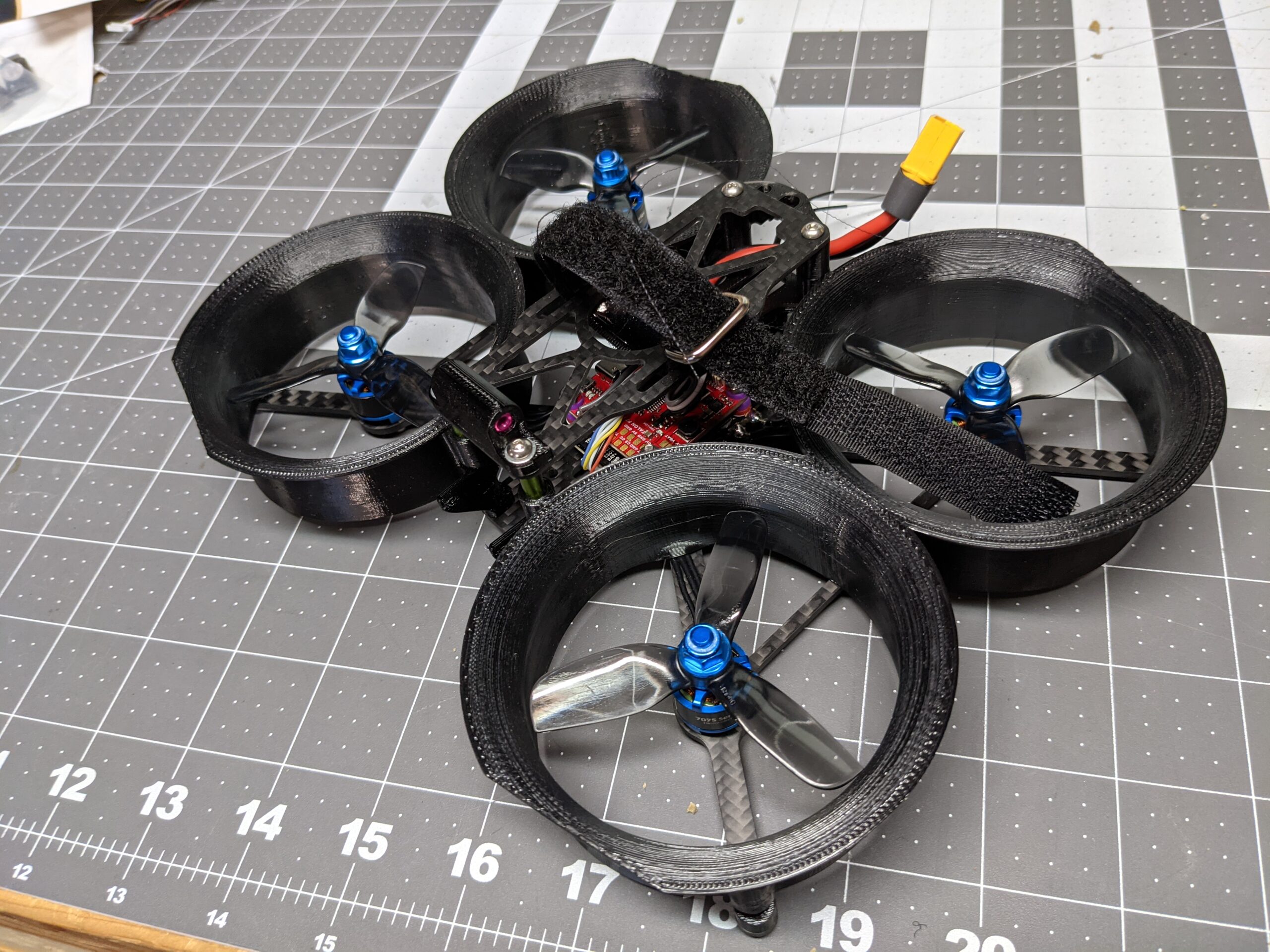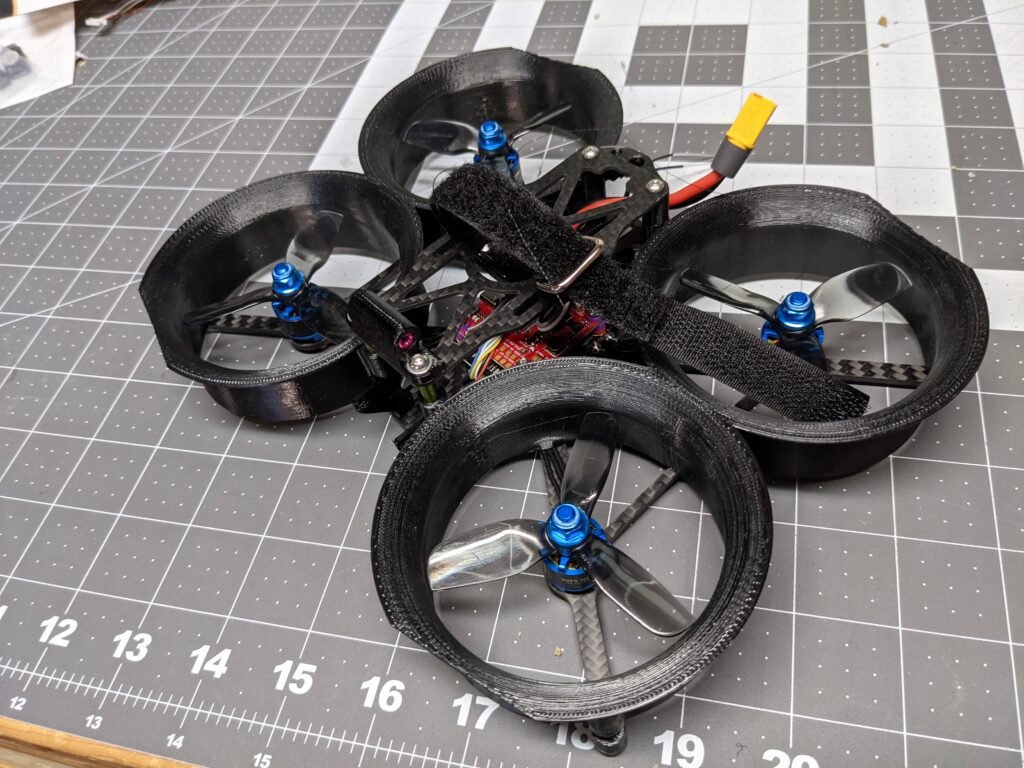 The Caddx Nebula showed up and allowed me to finish up the build by adding a TBS Tracer RX and a VIFLY Finder 2.
All ready to go, and it hovers and flies nicely in the basement with wonderful digital video, but I've not made it much further than the laundry room. The ducts are fragile to some extent, when you bump things (yes, ideally you shouldn't run into stuff, but here we are) the duct meets the prop and cuts into them. The ducts are your trade-off for not damaging the frame. Fair warning.
I've 3d printed some ducts in NinjaFlex TPU and they seem to fit well, but are more easily deformed when installed but I've yet to try them, but this weekend was a bit tough on ducts for other reasons.
However, I have had a chance to fly this drone outdoors, without an action cam, and it's really easy to fly and has plenty of power to push through corners and brush. Yep. The Squirt is a great bushwhacker and tolerates being pushed through small sticks, and usually comes through the other end.
As a cool side-effect, the Squirt is a great drone to tire out energetic GSP puppies. Kaya quite enjoys chasing the drone and has even caught it a few times when I flew too low. The ducts did eventually crack and I needed to replace them by the end of the weekend, a bunch of crashes and likely being a dog-chew didn't help.
Here's the complete build list:
1x Shendrone Squirt Frame Kit
4x Rotorgeeks 1407-3600kv
1x Caddx Nebula Pro Vista Kit
1x Aikon AK32 ESC 4 in 1
1x Talon F7 DJI Flight Controller
1x TBS Tracer RX
1x VIFly Beeper
4x HQ Durables Duct-3 for Cinewhoop and Squirt props
1x Foxeer Lollipop